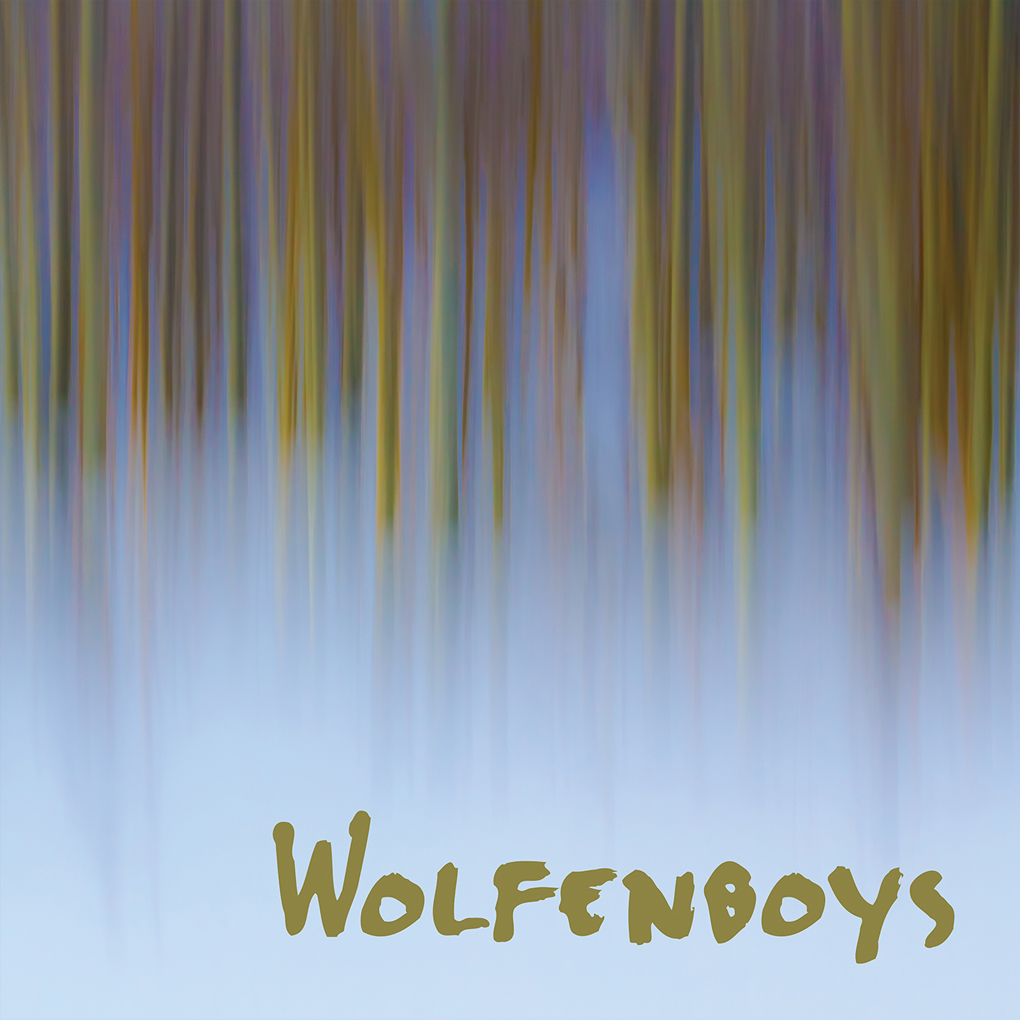 Wolfenboys is an instrumental project infused with R&B, jazz, funk, and soul, all drawn from the experiences of long-time friends Greg Kavanagh (guitar) and Peter Bleakney (bass) who wrote, performed and produced the material. Joined by fellow Toronto A-listers, their first Wolfen release is an accessible collection of tunes that touch on funk, bossa, techno jazz and moody grooves.
Bossaman
Deep Hollow Road
Elsie
You Put a Spell On Me
Wutnucker
Wuffle Shuffle
You Turn
---
Greg Kavanagh and Peter Bleakney have been together since their first day of school in Wolfville, Nova Scotia, when they were plunked down next to each other by their respective mothers. They became fast friends, and by the time high school rolled around their common interest in music had them forming a band in Greg's mom's basement. Through a rather fortuitous set of circumstances, Greg and Peter got a call to form a band in Los Angeles with some American musicians they had met on the road.

Living just down the road from the famous Baked Potato night club in North Hollywood, the two teenagers got to see the cream of the LA session cats (Lee Ritenour, Abe Laboriel, Seawind) do their thing. A small cover charge and a two-drink minimum proved a mighty reasonable tuition for such an education.

The band moved to Detroit, and after a year in Motown, the Maritime pair returned to Canada, making Toronto their base. At that point their careers took divergent paths. Greg established himself as a writer and producer, built a studio and went on to tour with, support and/or produce tracks with world class artists such as Jennifer Warnes, Chrissie Hynde, Emmy-Lou Harris, Aretha Franklin, The Spinners, M+M, Linda Ronstadt, Judy Collins and Gordon Lightfoot. He's also written music for countless TV shows, garnered multiple Juno nominations and a Juno win for his million-plus-selling dance project, BKS.

Peter pursued the live playing and studio scene, touring some very interesting corners of the world with Buffy Ste. Marie in the early 80s. He then embarked on a twenty-four year "career" with Anne Murray, touring and recording with this Canadian icon until her retirement in 2008. Peter also found a home in the Toronto musical theatre scene. Shows under his belt include Mamma Mia!, Jersey Boys, Dirty Dancing, We Will Rock You, Hair Spray, Priscilla Queen of the Desert, Kinky Boots, Grease, Beautiful, Mathilda, Ross Petty's Pantos, Come From Away… the list goes on.

It was during the 2020 lockdown when the two reconnected. Greg said, "Send me some grooves and chords and let's see what happens." What happened was Wolfen. Peter's funk and R&B influences meld with Greg's melodic guitar and production chops to create hooky, infectious instrumental music – with real players playing real instruments. Rounding out the core of Wolfen are Gary Craig on drums and B3-whisperer Rob Gusevs.

Gary Craig played alongside Peter Bleakney with Anne Murray for 24 years and is one of Canada's most recorded drummers. His CV is a roll call of famous Canadians (Alannah Myles, Jan Arden, Bruce Cockburn, Colin Linden, Tom Cochran, Colin James). Rob Gusevs has been a mainstay of the Toronto music scene for decades, lending his Hammond B3 artistry and funky keyboard acumen to countless artists. And yes, that is a real B3 and Leslie you hear on the Wolfen project. Special guests include session ace Wilson Laurencin (drums on 'You Turn'), one of Toronto's top trumpet talents Dave Dunlop (featured on the funky 'Wutnucker) and Ross Woolridge who channels Benny Goodman on 'Elsie' – a frolic in the techno-jazz world.

Wolfenboys is all about creative fun – the reason these two friends from Wolfville got into the nutty music business in the first place. Enjoy!
Links
Visit us on YouTube
Visit us on Facebook
Visit us on Instagram