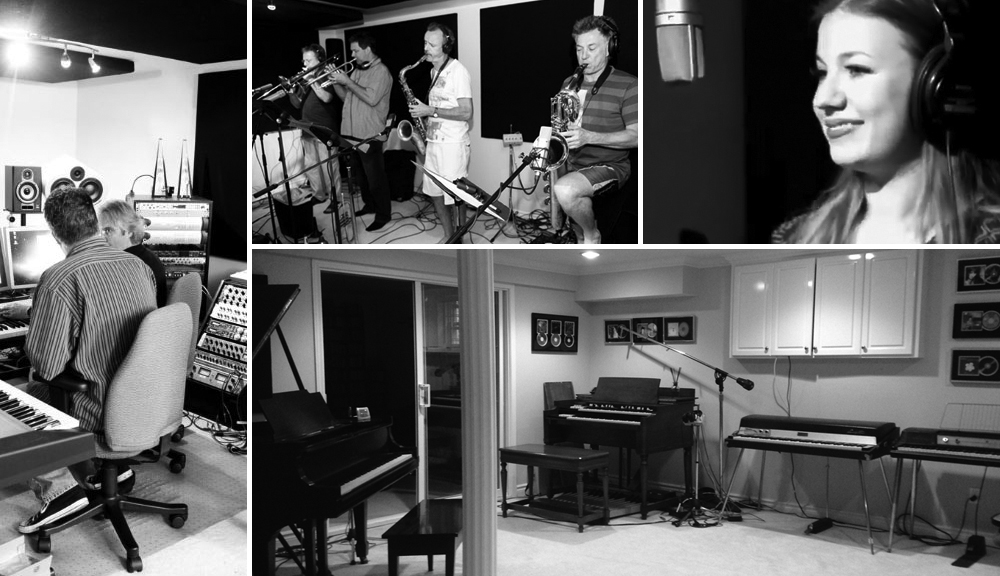 KAVASOUND
Kavasound is GKM's state-of-the-art studio where the majority of its artist's releases are produced and mixed.
Kavasound features the latest in studio equipment including Pro Tools and Logic Pro with Apogee A-D converters, an impressive collection of guitars, a Steinway grand piano, Hammond B3 organ, Fender Rhodes, Wurlitzer, high end outboard and vintage tube gear and a vast selection of top of the line microphones. Kavasound rivals anything that the bigger studios have to offer.
With its broadcast quality HD camera and Final Cut Pro workstation, Kavasound also offers video production and editing to its clients. Studio sessions and live performances can be filmed, edited and tailored to various platforms to support and boost GKM clients' social media presence.

---