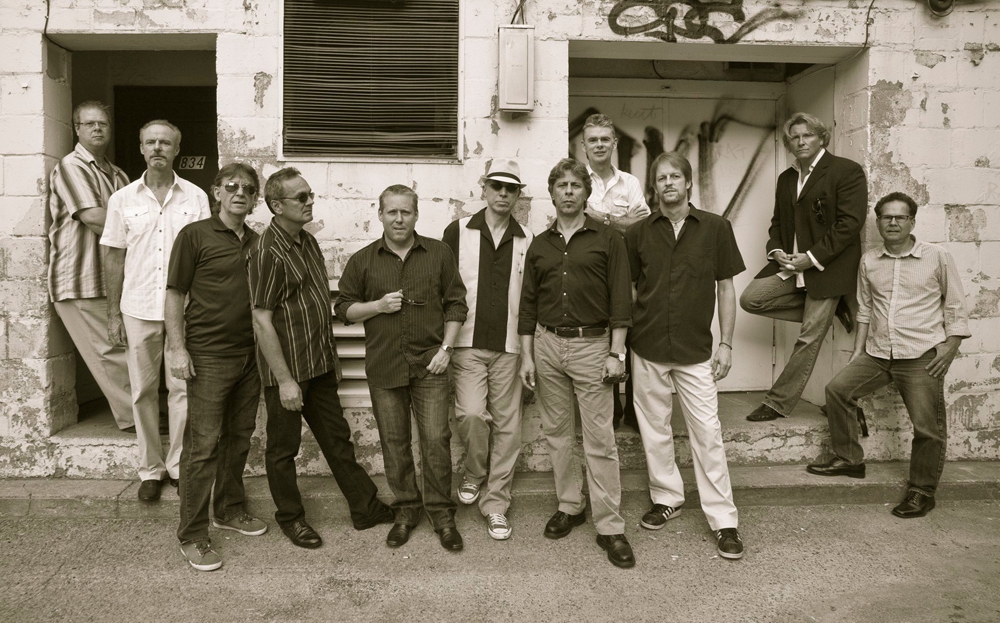 Since 1992, Pretzel Logic has been executing their special interpretation and presentation of Steely Dan's music.  Pretzel Logic has been consistently filling two of Toronto's most important live music rooms, The Orbit and Timothy's for several years.  The band becomes even more dynamic when they do festivals and have a bigger stage to facilitate their higher energy performances.  It is remarkable how easily the band delivers Steely Dan's complex yet intoxicating arrangements.  Combine strong players on every chair with excellent vocals and you have one of the most dynamic tribute bands to ever hit the stage. 
Here's what people are saying about Pretzel Logic:
"The last Thursday of every month at the Orbit Room, is one of the greatest nights out in Toronto. A collection of fantastic studio musicians playing Steely
Dan's music as good as the original band. Huge respect."
–John Brunton CEO of Corus Ent.
"Pretzel logic were amazing. Had them for a celebration. No one Sat down the entire evening and never stopped singing. We will have them back."
–David Kosoy chairman and CEO of Sterling Financial
"When I originally  hired Pretzel Logic I told them that as long as people came to see the band they would have a gig at the Orbit Room. That was 13 years ago and people are still lining up to see them."
–Tim Notter-owner of The Orbit Room
A collection of fantastic studio musicians playing Steely
Dan's music as good as the original band.  Huge respect."
–John Brunton executive Producer Insight Productions
Wow!! Pretzel Logic, what a dynamic group of musicians: brilliant musicianship,killer vocals: and just for good measure a ton of fun. Thanks guys …awesome band
–Alan Frew – Glass Tiger 
---