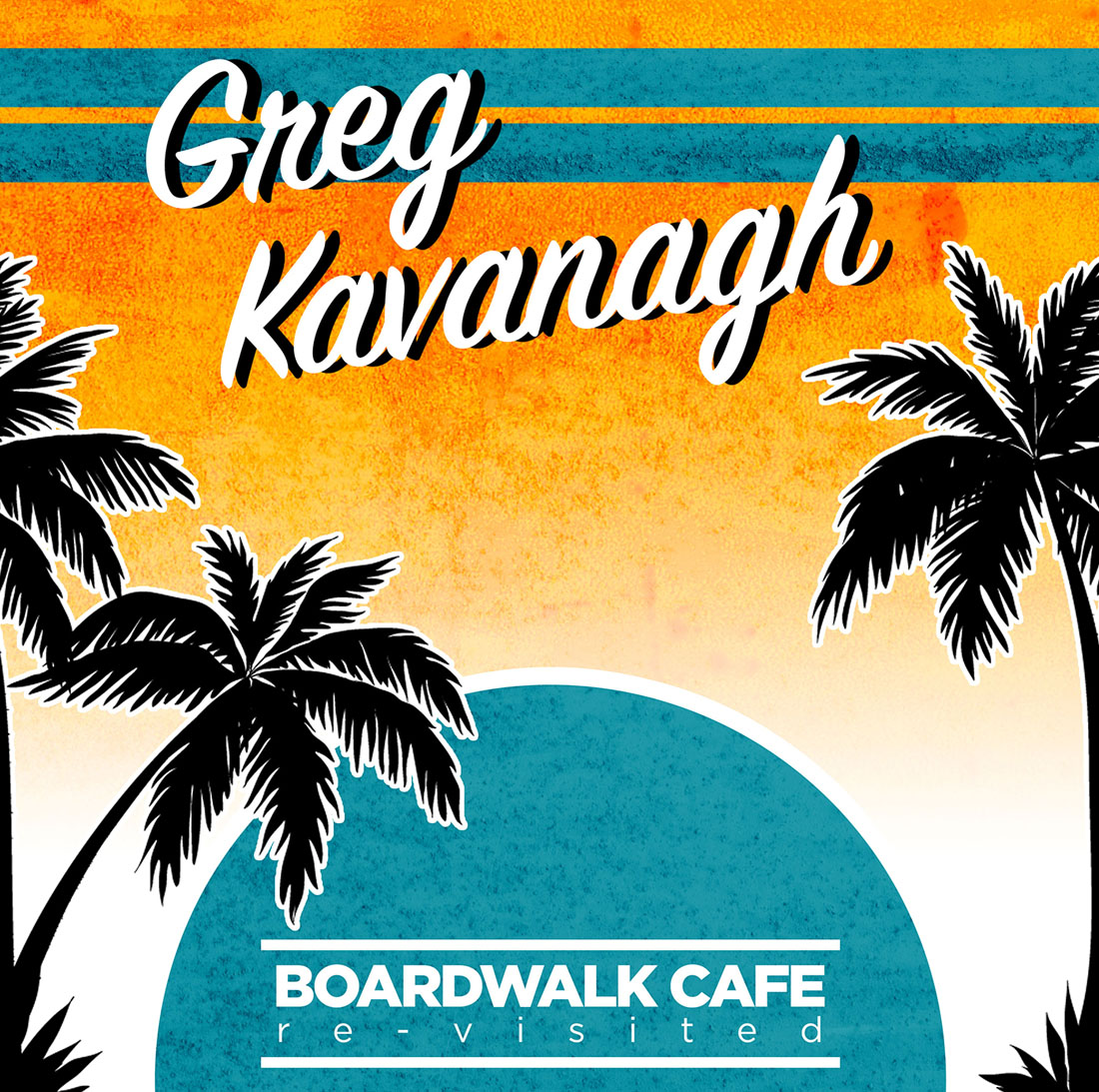 Half Moon Bay
Caravan
Another Time
That Life
Jamaka
Brother
Ol' School
Guitarist-composer Greg Kavanagh is back with Boardwalk Cafe Re-Visited, his 4th solo project. The seven original tracks feature Greg on guitar, his 'Wolfenboys' pal Peter Bleakney on bass (tracks 1, 2, 3, 4 and 7), Russ Boswell on bass (tracks 5 and 6), Rob Gusevs on Hammond and Rhodes, and Davide Direnzo on drums.
Greg Kavanagh has been in the music business all his life. As a young guitar player, he honed his skills studying with Lee Ritenour in Los Angeles, later touring and supporting or producing world class artists, including Holly Cole, Molly Johnson, Jennifer Warnes, Chrissie Hynde, Emmylou Harris, Aretha Franklin, The Spinners, M+M, and many more.
With over 50 albums under his belt, Greg's extensive experience and skills in playing, producing and engineering, have earned him and the artists he's worked with multiple Juno nominations, a Juno Award, MuchMusic Best Dance Video Award, multiple Smooth Jazz Award nominations, an ECMA for 'Urban Artist of the Year', and multiple gold and platinum selling albums.
Greg's label, GKM, is distributed digitally by Believe Digital and physically by DEP/Universal. He actively develops and manages select artists on his roster in addition to his solo projects.